Oily Skin? Here's What You Need
Oily Skin? Here's What You Need
Having oily skin can be super challenging and is quite a common skin concern. The extra glow is sometimes welcomed, but the breakouts are definitely not. Knowing that you can apply as much as makeup but it is all going to wear off easily is not a nice feeling too. The enlarged pores have a story of their own!
Personally, being someone who has struggled with oily skin for a while now I relate to all the concerns that come with this skin type. Let's just agree that trying ALL kinds of face packs, skin and beauty hacks does not work. Been there done that!
Fortunately, with the right skincare products, there are ways to maintain oily skin.
Step 1: Cleanse in the morning and evening
This is the most important step in your skincare routine – if you're not properly cleansing your skin everyday, then there's almost no point to your skincare routine.
Even when you feel that your skin is still clean from the evening before, you still need to deeply wash your face the next morning. Even during the night, your skin is producing oils which can contribute to more breakouts.
Our Purifying Face Wash is a good option for oily skin types. Filled with power ingredients to balance sebum whilst removing impurities. The product acts as a deep cleanser and does not let the skin strip. Leaving your skin feeling fresh and nourished.
Shop here.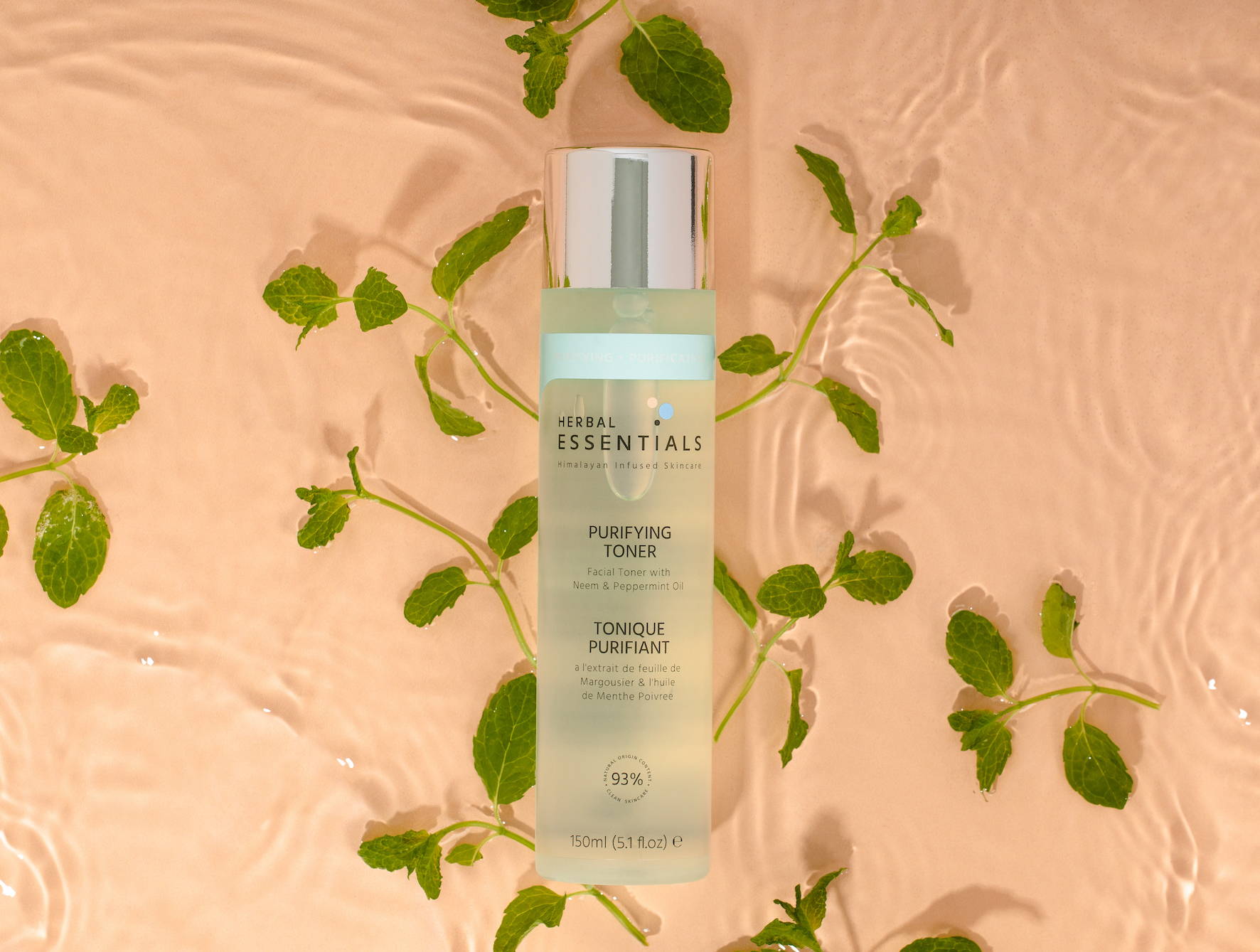 Step 3: Moisturise every morning and evening
A lot of people think that if you have oily skin, you don't need to moisturise. This couldn't be further from the truth. The important thing to do is make sure that you are using the right type of moisturiser for your skin type. We recommend using a lightweight and oil-free cream in the mornings and evenings.
Our Hydra Active Gel is perfect for boosting hydration and calming the skin. It's a lightweight gel moisturiser that quickly absorbs into the skin with clogging pores. Better yet, in a recent study, 72% of women found that this moisturiser improved the look of blemishes.
Shop here.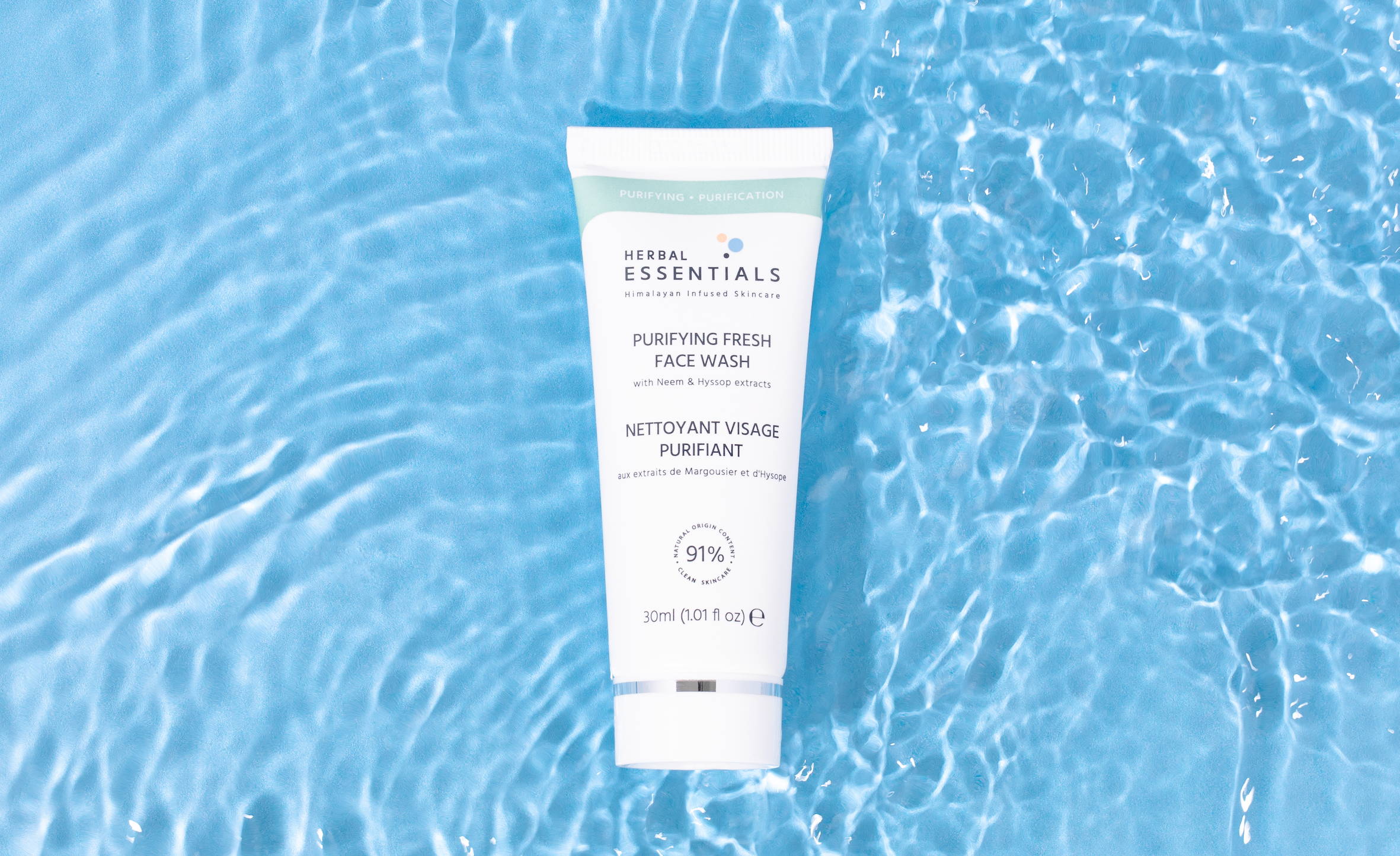 Step 2: Use a toner
Once your skin has been properly cleansed, it's a good idea to follow this step with a Toner. A toner helps to remove any last traces of dirt and impurities that are still stuck in your pores.
Our Purifying Toner helps to restore your skin's PH levels, reduce pores and improve skin tone without stripping the skin. Welcome radiant & hydrated skin.
Shop here.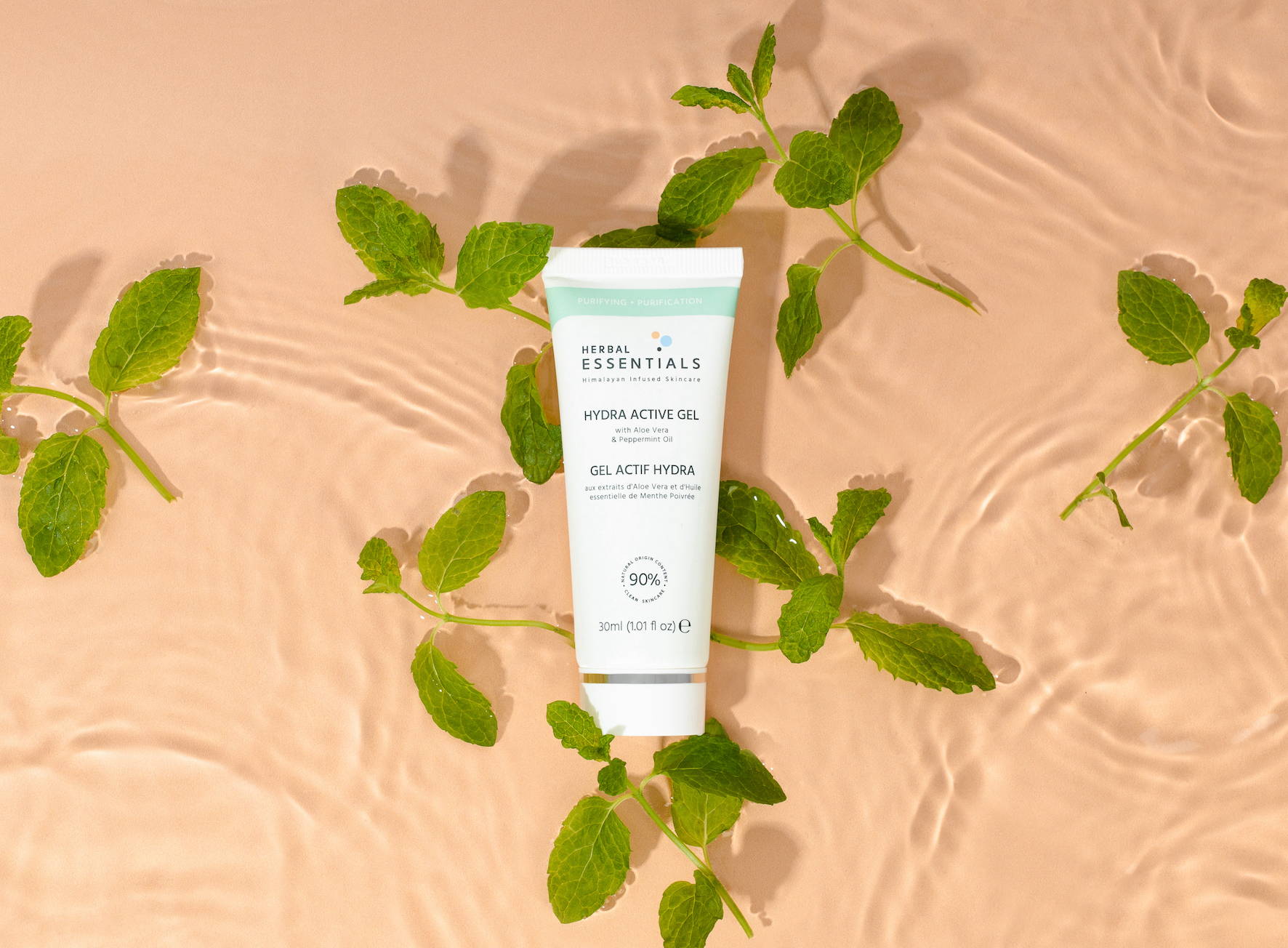 This trio is your one stop solutionto saying a due goodbye to unmanageable oily skin. These three power were created to support oily-prone complexions, this complete regimen of cleanser, toner, and moisturiser will offer the ultimate purifying routine.
At Herbal Essentials, all our products also include pure Himalayan Spring Water so that you can enjoy the numerous benefits of water for your skin. Our water is rich in natural minerals and antioxidants, including Calcium, Magnesium and Potassium, all of which help to support skin cell renewal, calm the skin from redness and irritation and strengthen the skin barrier.
Our clinical trials produced outstanding results and our Himalayan water has been shown to increase hydration by up to 184%. This, combined with powerful plant-based actives, will help you maintain healthy, glowing and confident skin all year round.
Check out our full range of products here.